We want to express and share our desire to provide the best service for you, our community and environment. Demonstrating what we know to do fills us with passion and joy. Because we like warmith, good conversation and the pleasure of enjoying a good meal, always accompanied by a pleasant drink in hand to toast with those we love the most.
Welcome to Quintal, where warmth is present in every corner.

Our artisanal and independent Quintal Beers are brewed under the strictest quality standards and sustainable production.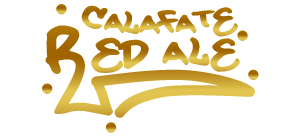 CALAFATE RED ALE ABV 5,8%
In a coppery red tone,with notes of natural caulking directly from Patagonia, gently hopped an balanced sweetness. A full bodied beer, perfect to repeat.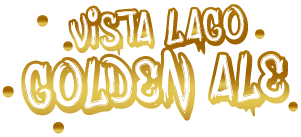 VISTA LAGO GOLDEN ALE ABV 5%
Blonde beer, light and refreshing perfect for hot days and quench thirst.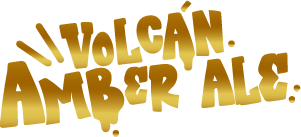 Coppery brown beer of low density, balanced, with a slight bitterness wich makes it very easy to drink.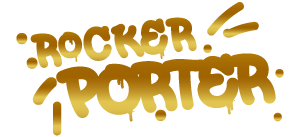 Black beer with a toasted character and balanced bitterness, soft notes of malt, caramel chocolate and a texture in its creamy foam that envelops the palate.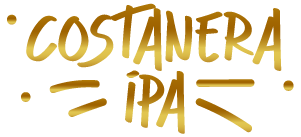 Classic Indian paleale with a slight marked aroma of hops and small fruity notes, wich makes it perfect for those who like bitterness but maintaining the balance typical of our brand.
Sauteed shrimp, over country potatoes, accompanied by creamy avocado with a touch of merken, sautéed peppers and balsamic caramel.
Avocado wedges breaded in panic, accompanied by merken lactose and smoked honey mustard.
Southern fried potatoes with smoked Patagonian 3 cheese sauce.
Tender beef milanesa, house tomato sauce, mozzarella cheese, tomato slices, smoked Patagonian 3 cheese sauce and a touch of coriander.
Tuna and Artichoke Special
Tuna seared in a toasted sesame and tempura artichoke hearts with merken lactose and soy sauce with a touch of lemon, all accompanied semolina biscuit bread.
Cubes of salmon, shrimp macerated, red onion, avocado, pepper, coriander, and special leche de tigre, accompanied by sweet potato chips and house toast.
Baked dough and brushed with egg white, shredded with caramelized onion, and blue cheese, cheese mushroom and cheese shrimp.
Chef s Bread toast !You can orde half to half ! the one with the higest value is charged
Delicious chef's tartare accompanied by piped potatoes.(Sauce of your choice: lactonesa de merkén or Honey mustard).
Marinated salmon,  creamy avocado, capers, red onion and chives.
Chef's  pomodoro, creamy cheese, serrano ham, cherry tomatoes and basil.
Cherry tomatoes, parmesan cheese, fresh basil, olive and chef's pesto.
Beef stuffed with bacon by creamy mote wheat with sautéed vegetables a touch of cilantro and flavored crispy sweet potato string.
Classic risotto of arboreal rice, mushrooms, and some good sautéed shrimp, accompanied by a good bisque of the same shrimp, parmesan cheese and a touch of cilantro.
Salmon with toasted sesame seeds, cuban potato,creamy sauc of fresh spinach and pepperonata.
Sauteed beef entrails, over creamy spicy deviled potatoes with goat horn, balsamic oil, paprika and a touch of coriander.
( It can be requested without spicy)
Saltimboca to the Pleasant
Beef rolls with bacon accompanied by peasant potatoes, caramelized onions and tomato confit and chives.
Sauce of choice: Lactonese Merken, Creamy Avocado, Honey Mustard.
Carnaroli rice , sauteed mushrooms, zucchini, crispy artichokes and parmesan cheese.
Monday to Friday 12:30 to 17:00 hrs (Except holidays)
Protein and accompaniment of your choice 1/2 pint of beer, glass of wine, sour or traditional lemonade, coffee or tea
Southern hake with sesame and spinach sauce.
Braised beef in its own juice
Milanese beef mediterranean
Breaded beef with mediterranean tomato.
Slow baked pork meat with bbq sauce.
Stir fried Chicken in Smoked Curry
Sauteed chicken with smoked curry, with coconut milk, white wine reduction,cream and chives.
Carnaroli rice , sauteed mushrooms, zucchini and parmesan cheese.
Creamy rice with black olives.
Rustic potatoes with merken cream
Fries caramelized onion and fried egg.
Creamy risotto style mote.
¡Our pizzas on the stone  are made by hand, They all have a mozzarella cheese base and house tomato sauce ! You choose! .
You can order Half and half and the highest value will be charged

Option added Vegan Cheese x $2.000
Milanese crispy, caramelized onion and avocado.
Caramelized bacon, and sautéed mushrooms with a hint of blue cheese.
Pil Pil Shrimp, red onion, and cilantro.
Ham, fresh tomato and oregano.
Basil, olive oil, tomato sauce and mozzarella.
Chicken at its point, cheddar, cheese, caramelized onion, BBQ, sauce and a touch of cilantro.
Crispy artichoke hearts, ham and sautéed mushrooms.
Blue Wick Avocado Mecha-Palta
Shredded beef roasted onion avocado an blue cheese.
Roasted red onion, braised Lamb, with mild Porter Quintal beer and basil pesto
Serrano Ham, fresh spinach and parmesan cheese in slices.
Pepperoni, tomato sauce, mozzarella cheese.
Caramelized pear, blue cheese, roasted onion, spinach and walnut.
Beef entrails, coriander pesto and a touch of Parmesan.
Mozzarella, blue cheese, parmesan and goat cheese.
Panko breaded beef escalopes, mixed green leaves, country bread croutons, parmesan flakes roasted peppers, avocado and candied tomatoe. Accompanied by lemon mustard.
Quinoa, red onion, avocado, goat cheese, cherry tomato, mix of green leaves, green chili pepper and cilantro.
Classic chicken caesar, croutons parmesan cheese on green leaves with caesar dressing.
Green leaves, slice of marinated and smoked salmon in quintal cherry tomatoes, shrimp, black olives, red onion and lactonese.
Chocolate made with our excellent Quintal beer Rocker Porter, berries sauce and vanilla ice cream.
Crispy masses with dulce de leche and toffee sauce, artisanal vanilla ice cream accompanied by berry sorbet.
Classic dessert of phyllo dough, apples and walnuts, with touches of the house accompanied by artisanal vanilla ice cream.
Creamy chef s panna cotta with southern berry and brownie soil.
Artisanal Ice Cream and Toffee Sauce
2 scoops of vanilla ice cream and toffee sauce.
BASIL GINGER OR MINT LEMONADE
STRAWBERRY OR PINEAPPLE JUICE
MINERAL WATER WITH AND WITHOUT SPARKLING
coca cola y ginger ale normal o zero. tónica 350 cc
fentimans premium tónica o ginger ale
Gin, sparkling wine, pineapple pulp, basil, ginger, cucumber jam, and lemon juice.
Vodka, sparkling wine, passion fruit pulp, orange syrup, and soda.
Gin, green fruits, mint and cucumber syrup, lemon juice, pineapple pulp and soda.
Vista al lago Golden Ale, gin, orange syrup, subtle lemon and basil.
Costanera Ipa, jaggermeister, subtle lemon, mint syrup, and frappe.
Amber ale Volcan, rosso vermouth, strawberry pulp, subtlle lemon, orange syrup and frappe.
Red Ale Calafate, gin, blueberry syrup , subtle lemon and frappe
Rocker Porter, rosso vermouth, espresso coffee, lemon syrup, and frappe.
Vista al Lago Golden Ale, tequila, lemon juice, pineapple, orange syrup and frappe.
Passion fruit pulp, subtle lemon, orange syrup, basil and soda.
Strawberry pulp, subtle lemon, orange syrup, basil and soda
Subtle lemon juice, basil syrup, pinch of ginger, cucumber jam and soda.
Green fruits, mint and cucumber syrup, lemon juice, pineapple pulp and soda
Pineapple pulp, subtle lemon, basil syrup, basil leaves and soda.
Passion Fruit Sour $2.700
Passion Fruit Quintal Catedral $4.700
Passion Fruit Sour $2.700
Passion Fruit Quintal Catedral $4.700
ALTO DEL CARMEN 35° $4.300
Mistral Nobel barrica tostada 40° $5.900
HAVANA AÑEJO ESPECIAL $3.900
HAVANA CLUB SELECCIÓN DE MAESTROS $6.900
Sky flavors, pineapple, raspberry, pear $4.800
You can order with lemon slice, cucumber or basil.
GLENFIDDICH 12 AÑOS $7.900
JOHNNIE WALKER BLACK $6.800
JACK DANIEL'S APPLE $5.700
JACK DANIEL´S APPLE $3.900
AMARETTO DISARONNO $5.300
WINES AND SPARKLING WINES
Riccadonna chardonnay brut ( Premium) $15.900
Glass of sparkling wine $3.500
Carmenere copa $3.800 - botella $11.900
Cabernet sauvignon copa $3.800 - botella $11.900
sauvignon blanc copa $3.800 - botella $11.900